SAY NO TO HATE ▪ SAY NO DISCRIMINATION ▪ SAY NO TO HOMOPHOBIA
_________________________________________________________________________________________
STOP HOMOPHOBIA IN RUSSIA NOW!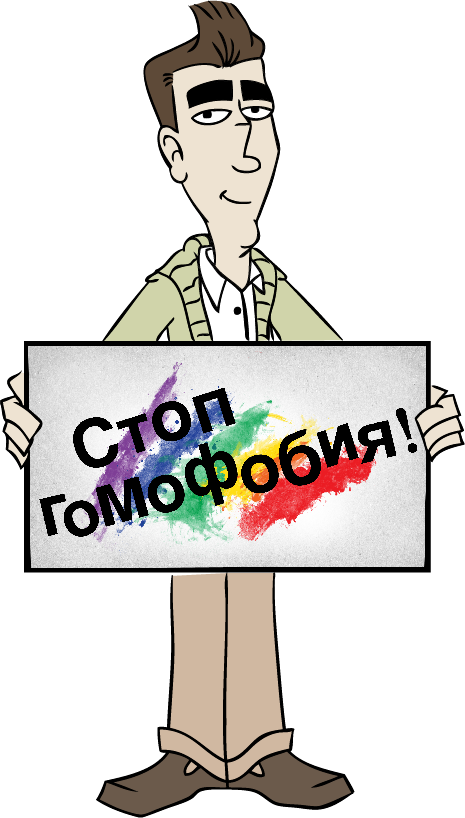 Discrimination and violence against the LGBT community in Russia is real and on the rise.

Intolerance and open expressions of hate towards those with a different sexual orientation or gender identity is taken as a given, allowing to go unpunished by the law.

Laws against the so-called: "propaganda of homosexuality" are enforce in 8 regions of Russia: Ryazan, Archangel, Saint Petersburg, Kostroma, Novosibirsk, Magadan, Samara and Krasnodar and under discussion in many others.

The human rights of LGBT persons in Russia are being infringed on and flagrantly abused on a daily basis.

Homophobia is destructive and in its worst form it can bruise, beat and even kill LGBT people. It's time to take action.
 
_______________________________________
IT'S TIME TO TAKE ACTION!
JOIN OUR CAMPAIGN!
_______________________________________
SPEAK OUT
▪ make a video address that will be uploaded through our resources as to why to say: "NO to HOMOPHOBIA."
BE INFORMED
▪ come to our events and take part in our workshops, debates, discussions and screenings. Know the facts. Educate yourself on the issues!
SPREAD THE WORD
▪ pass on your knowledge. Tell your family, friends and colleagues. Distribute our flyers and brochures.
STAND UP & PROTEST
▪ when you see homophobic behavior – a joke or a remark for example - don't stay silent. Speak up and complain, make homophobic behavior shameful.
_________________________________________________________________________________________
SAY NO TO HOMOPHOBIA ▪ SAY NO TO HATE ▪ SAY NO DISCRIMINATION