Submissions are Open!
Side by Side LGBT Film Festival.
Deadline for Film Submission: 15th August, 2020
In the autumn of each year the city of Saint Petersburg becomes the host for the annual Side by Side LGBT Film Festival, and in the spring - Moscow. The festival runs for a ten- or four-day period, giving the opportunity for audiences to see in the region of 40 LGBT films from around the world: Russia, Europe, the States, Australia, Latin America, Africa and Asia included!
With each passing year audience numbers are growing and the festival today is now attended by thousands of people who are not only coming to watch award winning films but engage in discussion on issues relating to LGBT in Russia and around the globe. Visitors, on a lighter note, also have the possibility to meet guests such as Marc Almond (UK) and directors behind the films, engaging with well known figures such as Gus Van Sant (USA), Bruce Cohen (USA), Dustin Lance Black (USA), Marialy Rivas (Chile), Eytan Fox (Israel), Lucy Mulloy (Cuba/ Britain), Michiel van Erp (the Netherlands) and Mette Aakerholm Gardell and Sara Broos (Sweden) who have been in attendance at the festival, participating in discussions and Q & As.
The context in which the festival is operating has changed significantly over the past two years. Since 2012 the festival has taken place with the now infamous law against so-called propaganda of homosexuality to minors in force. The situation in Russia concerning LGBT rights is deteriorating, Side by Side, however, remains defiant and we will continue to fight for a space within the public domain for the discussion of LGBT issues and rights. We aim to maintain and increase the visibility of the LGBT community with the view ultimately to bring around the propagation of a tolerant society where sexual minority groups and individual freedom and choice are both respected and protected.
In the coming year we aim to go further forward building on our many successes. If you are a filmmaker and would like to be a part of our film festival in Moscow, Russia then please submit your work for our consideration.
______________________________________________________________________________________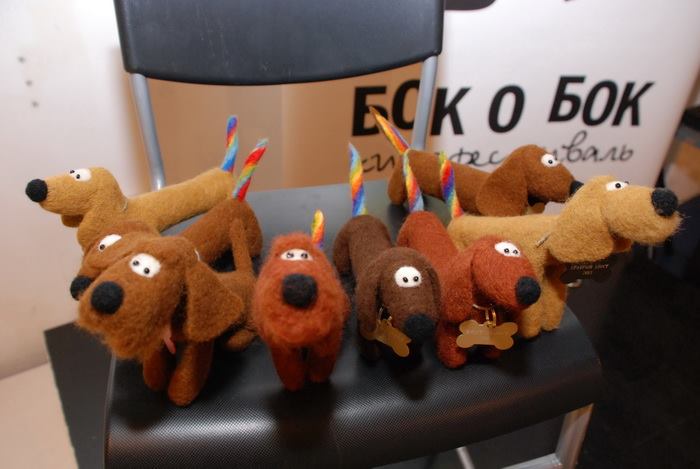 The jury will select films from three categories::
Best Feature Film

Best Documentary Film

Best Short Film
And the Audience Award selected by the public for the best film of the entire program.
All films selected are part of the competition and have a chance to compete the BOBIK Award - Russia's first and only award to recognize LGBT film making!
______________________________________________________________________________________
Submission Guidelines: Directly to the Festival
In order to be environmentally friendly, save space and time if possible please send an online screener to submission [at] bok-o-bok.com
With your submission please include film synopsis and press kit or promotion materials (if available).
If you would like to send a DVD and hard copy materials please send to the address below:
Side by Side LGBT International Film Festival
Ligovsky prospekt 87, office 625-3
191040 St. Petersburg Russia
If you have any questions regarding submission please contact Manny de Guerre at the above email address.
Due to the high level of submissions and volume of work we will only be able to contact you if the film is selected. If your film does not make the selection first time round your submission is kept on record and is considered for future programming. Thank you for your understanding and good luck with your film submission!
_____________________________________________________________________________________
Deadline for Film Submission: 15th February, 2020